Green Goodness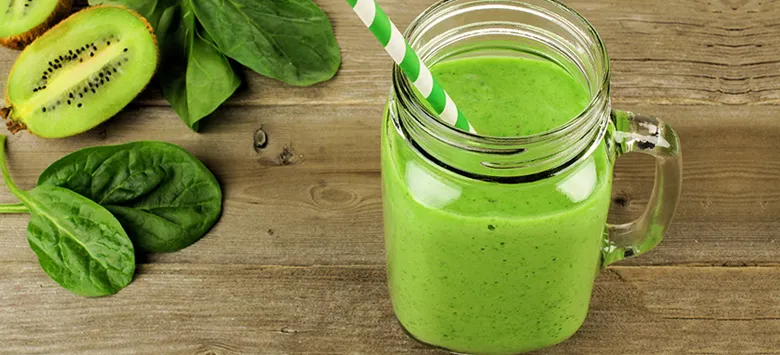 This puree contains the goodness of greens! Pears, kiwis, spinach and peas all combine in this healthful and delicious puree to give your baby the best of nutrition. Wholesome, filling and a bright green color, your baby will keep reaching out for more!
What You Need
2 kiwis
2 small pears
½ cup fresh peas
½ cup spinach
Directions
Peel, core and slice the pears
Peel and slice the kiwis
Steam the peas and spinach for 5 minutes
Blend all the ingredients together
What's So Awesome About Green Goodness?
Pears are rich in antioxidants, phytonutrients and vitamin C. Peas are a good source of C, K and B vitamins and some essential minerals. Spinach is famous for being nutrient-rich and high in vitamins, minerals and antioxidants, while kiwis are known for being packed with vitamin E.
This green smoothie is full of nourishing goodness!