Orange Mash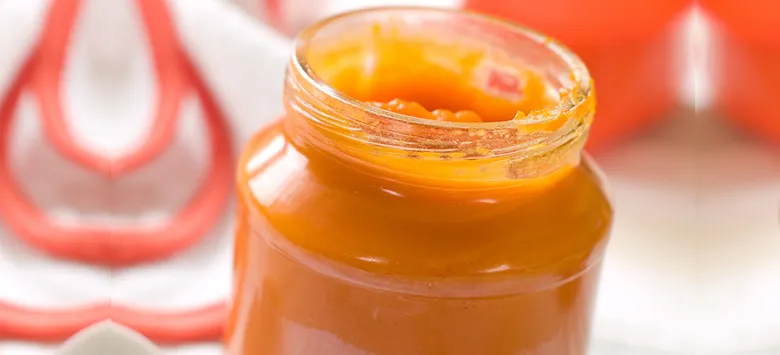 This orange mash does not contain oranges! It has the yummy blend of carrots and pumpkins! Bright, tasty and packed with nutrition, this mash is sure to be a favorite with your child. Warm and filling, carrots and pumpkins are also a great combination for a fulfilling dinner.
What You Need
½ a pumpkin
2 medium-sized carrots
Directions
Wash, peel and chop the carrots
Cut open, deseed, and chop the pumpkin flesh
Steam the ingredients for 7 minutes
Blend them together to form a thick mash
Serve in mason jars
What's So Awesome About Orange Mash?
Packed with beta-carotene, carrots are a rich source of vitamin A, which keeps your baby's eyes healthy. Carrots also contain vitamins B and K. Pumpkins, too, provide a vitamin A boost, and a host of antioxidants which protect your baby's immunity. The beautiful orange color adds to the already awesome mash!